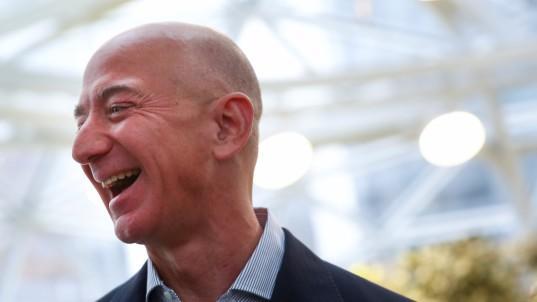 Billionaires In US Have Grown $434 Billion Richer During Pandemic

Tyler Durden

Sat, 05/23/2020 – 21:30
While just under 40 million Americans have filed for unemployment since mid March, America's billionaires are doing just fine – watching their fortunes soar a combined $434 billion during the same period, reports CNBC.
Leading the pack are Jeff Bezos and Mark Zuckerberg, whose fortunes grew by $34.6 and $25 billion respectively, according to the Americans for Tax Fairness and the Institute for Policy Studies' Program for Inequality – based on Forbes data for America's over 600 billionaires collected between March 18 and May 19.
Percentage-wise, Elon Musk's wealth grew 48% to $36 billion, while Zuckerberg clocked in at 46%. Bezos' wealth grew 31% to $147 billion. His ex-wife, MacKenzie Bezos, saw her wealth increase by roughly 33% to $48 billion. On average, American billionaires saw their net worth grow 15% during the two-month period from $2.948 trillion to $3.382 trillion.
Source: Zero Hedge via Feedburner