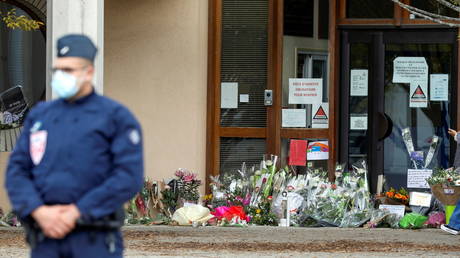 Russian authorities have no powers to open a case against a Moscow-born attacker who beheaded a teacher in France, an embassy spokesman has said, adding that his origin is not as important as the place of his radicalization.
Russia has no plans to launch its own investigation into the brutal murder committed in the town of Conflans-Sainte-Honorine, not far from the French capital, the Russian embassy said on Saturday. This is because there are no legal means to investigate a murder on French soil, Sergey Parinov, the embassy's spokesman, told RT France.
However, the embassy has contacted the French Interior Ministry over the case to "keep in touch," he said, adding that he expects these contacts to continue.
Also on rt.com

Source: RT Top New Stories