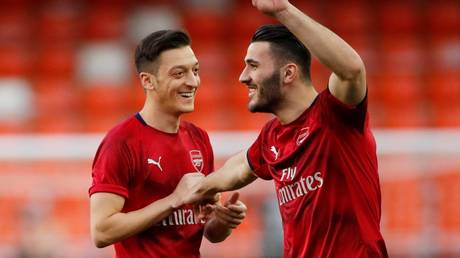 The armed man who attempted to mug Arsenal football stars Mesut Ozil and Sead Kolasinac has been jailed after admitting to steal $250,000 worth of luxury watches from the Premier League stars.
Ashley Smith from Archway, North London, admitted attempted robbery after the incident in Hampstead in July. Another man, Jordan Northover, has also admitted involvement in the attempted robbery.
The pair were unsuccessful in their attempts, thanks to the actions of Kolasinac, who chased away the knife-wielding robbers, with CCTV footage of the incident subsequently going viral.
Also on rt.com

Mesut Ozil targeted by knife gang as teammate Kolasinac fights off attackers with bare hands (VIDEO)

Source: RT Top New Stories