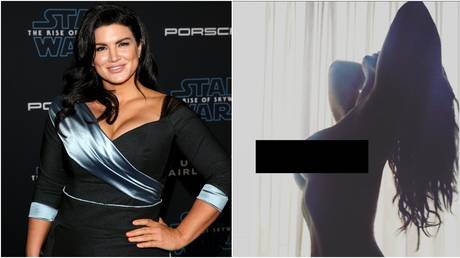 Women's MMA icon Gina Carano has lashed out at restrictions on "freedom of expression" after a viral nude silhouette posted by the former fight star was taken down by Instagram.
The women's MMA pioneer, 38, recently delighted her 1.1 million Instagram followers with a tasetful topless image of herself, accompanied by a quote from pop music legend Prince.
"I find freedom sexy. I find freedom so sexy I can't even explain it to you. You wake up every day and feel like you can do anything," the fighter-tunred-actor wrote.
Also on rt.com

'You just broke Instagram': Ex-MMA icon and 'The Mandalorian' star Gina Carano sets pulses racing with NAKED social media pic

Read Full Article

Source: RT Top New Stories