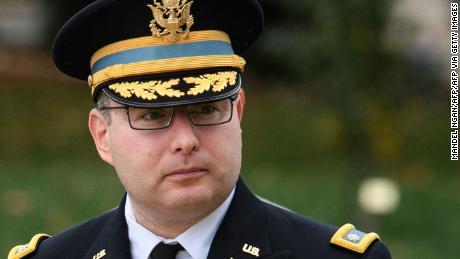 House Dems Release 'Schiff-Coached' Vindman Transcript
House Democrats on Friday released transcripts of closed-door depositions given by Lt. Col. Alexander Vindman and Fiona Hill, capping off a week of releases of private testimony from various players involved in the controversy.
Vindman, a Ukraine specialist on the National Security Counsel who was accused of being coached by House Intel Committee Chairman Adam Schiff (D-CA), was present on a July 25 phone call between President Trump and Ukrainian President Volodomyr Zelensky, when the US president asked that Ukraine investigate former VP Joe Biden and his son Hunter, as well as claims of pro-Clinton meddling in the 2016 US election.
He was notably counseling Ukraine on how to counter President Trump's foreign policy according to the New York Times, which led some to go as far as accuse him of being a double agent.
Oh my God, look at the spin they are using right now, actually saying that Vindman is a Ukrainian double agent….this is so freaking bananas pic.twitter.com/Oxpju5W23N

— Andrew Lawrence (@ndrew_lawrence) October Read Full Article

Source: Zero Hedge via Feedburner