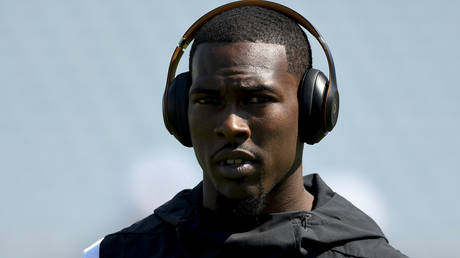 New father Marqise Lee has opted to end his season without playing a game for the depleted New England Patriots, dropping out of the NFL's return after deciding that he "wouldn't be able to give his all" following a family summit.
Injury-troubled Lee only signed for the Patriots on April 28 and will not appear for the team this year after informing coach Bill Belichick that his anxieties for his family, including five-month-old daughter Alia, meant he would become the seventh player to pull out of the NFL's resumption during the pandemic.
Linebacker Dont'a Hightower, starting safety Patrick Chung, starting right tackle Marcus Cannon, core special-teams player Brandon Bolden, fullback Danny Vitale and practice squad offensive lineman Najee Toran have already chosen to curtail their campaigns, leaving the Patriots with the most players to opt out so far.
"The risk factor in which we believe that's going out there, it just wasn't worth it in a sense," the 28-year-old told ESPN, revealing that he had undergone a "big sit-down process" Read Full Article
Source: RT Top New Stories