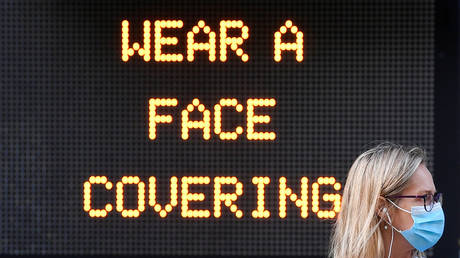 Wichita, Kansas Mayor Brandon Whipple has revealed a man was placed under arrest on suspicion of plotting to kidnap and kill the politician over frustrations with Covid-19 restrictions across the city.
Meredith Dowty, 59, was booked on Friday evening and could face a charge of a criminal threat over a series of text messages threatening the mayor.
"He said he was going to kidnap me and slash my throat and he needed my address because I needed to see the hangman — me and everyone who, something about tyranny," Whipple told reporters.
The mayor said the suspect expressed his outrage over "mask mandates" as well as not being able to see his mother, who is in a nursing home, most of which have visiting restrictions due to the coronavirus pandemic.
Also on rt.com

Read Full Article

Source: RT America