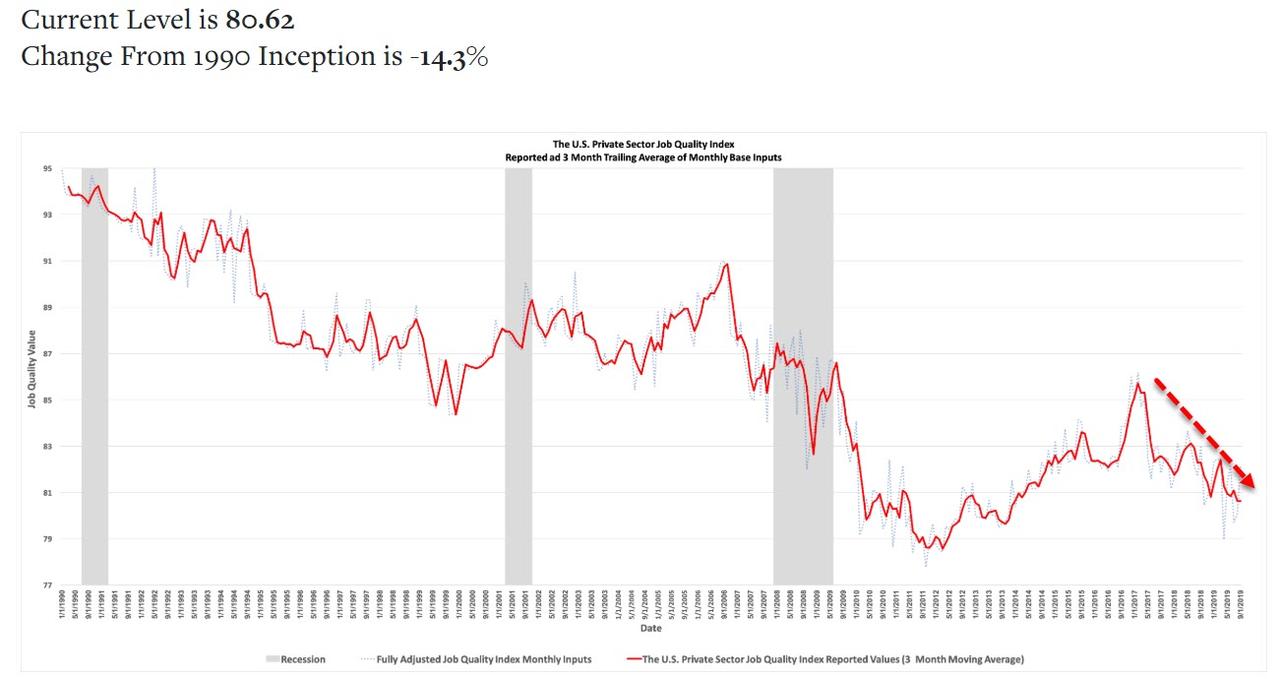 Mauldin: America's "Full Employment" Hides A Dirty Secret
Authored by John Mauldin via MauldinEconomics.com,
Should just being "employed" make people/workers happy?
On one level, any job is better than no job. But we also derive much of our identities and self-esteem from our work.
If you aren't happy with it, you're probably not happy generally.
Unhappy people can still vote and are often easy marks for shameless politicians to manipulate. Their spending patterns change, too.
So it ends up affecting everyone and everything.
Unhappy Employment
There's this plight of people who, while not necessarily poor, aren't where they think they should be—and perhaps once were.
This disappointment isn't just in their minds; the economy really has changed. Yes, you can probably get a job if you are physically able, but the odds it will support you and a family, if you have one, are lower than they once were.
The US Private Sector Job Quality Index aims to give data on this… distinguishing between low-wage, often part-time service jobs and higher-wage career positions.
What they have found so far isn't encouraging.
Looking at "Production & Non-Supervisory" positions (essentially middle-class jobs), Read Full Article
Source: Zero Hedge via Feedburner