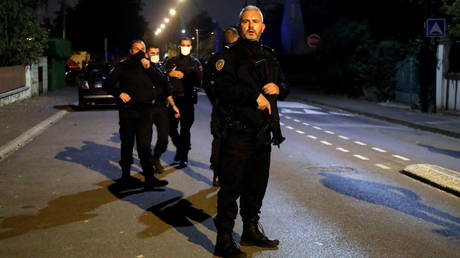 Residents of the French suburb where history teacher Samuel Paty was brutally slain and beheaded on Friday have been shocked by the incident, with some even saying they are afraid to allow their children back to school.
"Our children are not safe, we don't know what to do. We won't allow them to school anymore," a parent of a child attending the school where the murdered teacher worked says, in a video published by RT's video agency Ruptly.
Another parent, whose child is studying in the same class where the teacher showed cartoons deemed offensive by some, gave his account of the school incident that is believed to have motivated the murderer.
Suspect in teacher's beheading in #France confirmed to be 18y.o. of Chechen origin#ConflansSainteHonorine #Eragny #Paris pic.twitter.com/coMv2AIAd2

— Ruptly (@Ruptly) October 17, 2020
"It all began when he [Paty] asked Muslim kids to raise their hands and leave classroom. My Read Full Article
Source: RT Top New Stories