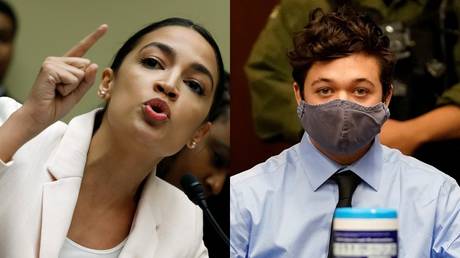 Rep. Alexandria Ocasio-Cortez (D-New York) and other liberals have pointed to Kyle Rittenhouse's $2 million bail and release as an example of white supremacy in the justice system.
"Does anyone believe Rittenhouse would be released if he were Muslim & did the same thing in a diff context?" Ocasio-Cortez tweeted on Saturday.
Rittenhouse's expensive release is proof of "systematic racism," according to the congresswoman.
"For people who say 'systemic racism doesn't exist,' this is what it looks like: protection of white supremacy baked deep into our carceral systems," she wrote.
Does anyone believe Rittenhouse would be released if he were Muslim & did the same thing in a diff context? For people who say "systemic racism doesn't exist," this is what it looks like: protection of white supremacy baked deep into our carceral systems.

Law and disorder.

— Alexandria Ocasio-Cortez (@AOC) November 21, 2020
Ocasio-Cortez is far from the only outspoken liberal to use Rittenhouse's release to push Read Full Article
Source: RT America