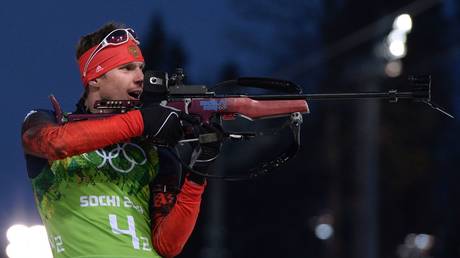 In a well-worn story with more ups and downs that a playground seesaw, Russia could again lose top spot in the 2014 Sochi Olympics medals table after biathlete Evgeny Ustyugov was reportedly found guilty of doping violations.
The International Biathlon Union (IBU) confirmed earlier in the week that Ustyugov, who won gold at the Sochi Games as part of the men's relay, had been charged with doping violations based on results from the period 2010 to February 2014.
Russian outlet TASS has now reported that Ustyugov has been found guilty of using the banned substance oxandrolone, and that his results will be annulled from the end of August 2013 to the close of the 2013-14 season.
That would include stripping the now-retired Ustyugov and Russian teammates Alexey Volkov, Dmitry Malyshko and Anton Shipulin of the gold medals they won in the relay at the 2014 Winter Games.