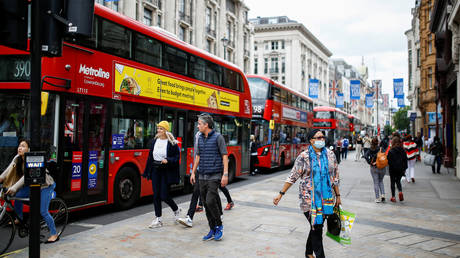 Britain's economy has seen its largest contraction in more than four decades, according to figures from the Office for National Statistics (ONS). The nation's gross domestic product plunged further than expected, by 2.2 percent.
That's the biggest decline since the third quarter of 1979. The ONS had previously estimated a two percent drop, but it revised the figure after data showed a record 6.9 percent slump in March.
According to recent ONS monthly figures, the economy nosedived by 20.4 percent in April, which is the largest drop in a single month since records began. The decline was three times greater than that seen during the whole of the 2008-9 economic downturn.
Earlier this month, the Bank of England warned the economy may have contracted by 20 percent in the first half of 2020.
Also on rt.com

Read Full Article

Source: RT Top New Stories