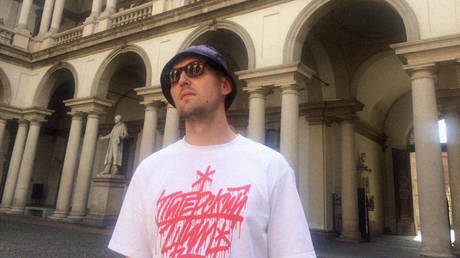 The wife of Ukrainian rapper Andy Cartwright, who dismembered her deceased husband and placed his body parts in their apartment fridge, has been detained on suspicion of murder.
She had claimed he died of an overdose.
Russia's Investigative Committee charged Marina Kokhal with murder and believes she killed her husband during a quarrel, although how is unknown. She then cut up the body "in order to hide the traces of the crime," investigators said. Kokhal maintains that she did not kill the artist, whose real name is Alexander Yushko.
Also on rt.com

Wife of Ukrainian rapper arrested after dismembered body parts found in apartment fridge

Read Full Article

Source: RT Top New Stories